INVESTMENT IN CYPRUS
If you are looking around to invest money, MACS suggests that Cyprus is an attractive destination. You can invest in Real Estate or dabble in the Stock Market. At this point in time, investing in Real Estate looks a like great proposition.
Learn about the costs of buying a home in Cyprus including how to make an offer and arrange financing. . . . If you face a problem, MACS will assist you in reaching a conclusion.
Financing a Property Purchase
If perchance you require a loan, establish how much you have to borrow to finance a Cyprus property purchase. Loans are granted only if the property has a title deed or a Bank Guarantee from the developer. Foreigners, i.e., permanent Cyprus residents have two options:
Up to 70% is obtainable, with 30% deposit required, for non-permanent residents and people buying holiday homes.
Up to 50% is obtainable, with 50% deposit required, for investment/commercial properties.
Repayment terms also vary, and the term can be arranged for 10-30 years.
Selecting the Type of Property and Location
MACS can help you find a property within your budget and ensure you get the right property.
Buying a property with a title deed is always preferable as it is a clear-cut transaction. However, buying without a deed, or even from plan is fine, providing the deal is done properly and professionally. Please ask MACS for advice. Buying off-plan is often cheaper than buying a completed and ready-for- immediate-delivery property.
Property Details. MACS offers you services that are strictly above board. MACS carries an insurance policy to indemnify you in case of any malfeasance, and follows a national code of conduct - this assurance is only available with bona fide members of the Cyprus Real Estate Agents Association, CREAA. All MACS deals are absolutely transparent.
Reservation fee: Once a property has been selected, and an offer accepted, a small holding-deposit (or reservation fee) is paid. The seller provides the paperwork for the property - title deed, architectural plans and other relevant documents - to the lender through us and we retain a copy. The mortgage process usually takes three to four weeks, and MACS will− if you choose to use a lawyer− co-operate with him/her in the Land Registry search, etc., and preparation of sales contracts. If you decide not to use a lawyer, MACS is qualified to represent you as Legal Advisor as well.
Lawyers: MACS can represent you legally as well in a package deal, but if you still wish to use a lawyer, we will provide you a panel of independent lawyers to choose from. Lawyers' fees vary from office to office but are generally charged by the hour and the work involved. MACS will give you an approximate amount so that you have a ballpark figure in mind before retaining a lawyer, as they don't come cheap. MACS strongly suggests shunning the seller or developer's lawyer, even if their services come free.
Contracts: If either buyer or seller is not Cypriot, the contract can/should be in English. Once it is prepared, and the deposit (usually between 20 and 30 percent of the purchase price) is in place, the parties can sign. This contract contains a clause that determines a completion date, usually within 28 days, and completion must be made by this date, otherwise the deposit can be lost and the purchase cancelled.
Note: The contract is legally binding - there are no let-out clauses.
Stamp duty must then be paid by the buyer for the contract. This starts at 0.15 percent of the purchase price, and the contract should then be deposited as soon as possible at the Land Registry Department, for specific performance. This is essential as it officially commits both parties to the transaction. The deposit costs €1.71.
What next?
The seller has to obtain clearance and clear all dues, with proper certificates in hand. It is the buyer's responsibility to ensure the mortgage is in place and the bank will be present for the transfer.
On transfer of title, the buyer must pay the transfer fees in relation to the property. These can cost a lot. They are based on a rising scale in accordance to the purchase price; for purchase prices below €85,000, Transfer Fees are 3%; €85,000 - €171,000= 5%; > €171,000 = 8%
MACS advises you to buy property worth € 300,000. Or, book it now, if under construction.
Buy the property in joint names, as the transfer fees when buying, and capital gains tax when selling, is payable on each individual's half share. Commission fees, if any, are payable by the seller. The buyer should not be asked to pay anything further.
Other Taxes
Property tax is payable annually and the rate varies from area to area and property type. Tax can be charged either in a flat annual fee, or in some cases at 0.05% of the estimated property value in accordance with the title deed (in either case, the amounts are moderate).
Fees payable by a property owner include sewerage charges payable annually, services such as refuse removal payable annually, water supply and fees payable every four months, electricity supply and fees payable every two months & telephone supply and fees payable monthly.
Caveats for Buyers
Citizens of EU member states can now purchase and transfer into their names any amount of land and property in Cyprus.
Non-EU citizens can purchase one apartment, or a house or villa which is under construction or built on an area not exceeding 4,014 square meters.
Other Fees
Once you've found the property you wish to buy in Cyprus, you will usually be asked to pay a reservation fee. MACS will ensure everything proceeds smoothly between all persons involved, specifically the buyer, lawyer and relevant Government departments. Once the agreement has been signed, it will be stamped at the tax office to show that the stamp duty applicable to the Contract is paid; a copy of the sale agreement will then be deposited with the Land Registry. This duty is very low, at 0.15-0.20%. The Transfer Fees are paid now.
Buy-to-Let and Investment Property in Cyprus
Traditionally, Cyprus has been a sought after location for overseas buyers looking for a second (holiday) home or investment property. The Cyprus property market has regained relatively stability after a downturn which was primarily caused by the global financial crisis. Cyprus property investment can provide good value and, in comparison to some other European countries can provide foreign investors a safe return on investment. The market on the island is buoyed by the government's increased investment in infrastructure and the five new approved marinas and golf courses that are being developed.
Cyprus property developers have a large inventory of sites and builds available in various locations. There are many apartments, villas and houses all over the island and both re-sale and new-build properties are available and can provide equally good value for investment.
If the intention is to use the property for holiday rental income then it should be located close to the tourist centres. MACS has detailed knowledge of the tourist industry and the towns that are most attractive for the owners of rental property and takes you a step further. As a reliable and reputable property management company, MACS will provide all necessary interim services such as repair of damaged furniture, touching up both the exterior and interior and preparing the home between guest visits when you invest in property to rent or lease.
Investment Incentives
A number of new measures have been put into place designed to reboot the economy in the wake of the massive restructuring of the country's banking sector. Some new measures are:
The amount of time required to issue planning permission has been reduced to a maximum of one month for small projects and three months for large projects.
Building coefficients have been increased by 30% in residential areas for large commercial developments. The coefficient will be increased by 25% on the outskirts of residential areas for large commercial or office developments. It will increase by 20% in certain tourist zones for large-scale property and from 10% to 15% for areas available for golf courses.
The green light has been given for casinos.
Permits for joint tourist developments such as condo hotels will now be given.
Foreign nationals are encouraged to invest in Cyprus by being given permanent residency status.
Property Incentives – Residency, Citizenship, Freehold
The Council of Ministers of the Cyprus Government has introduced attractive schemes to encourage property investments in Cyprus for non-EU citizens.
Non-EU residents have the opportunity to acquire a permanent residency permit with the purchase of a private home of at least €300,000 and deposits of minimum €30,000 in a local bank for three years. The attractiveness of the scheme, however, goes further and offers two or three permanent residency permits for one family, with the purchase of a house at the corresponding price (€500,000).
Non-EU residents can acquire Cypriot nationality with: investment of a minimum €2 million through the purchase of shares and/or bonds of the National Investment Company and €500,000 investment in the Research and Technology Fund; or through direct investments of €5 million; or through bank deposits of €5 million in a local bank for a period of 3 years; or through payments of corporate tax or VAT of at least €500,000 annually during the last 3 years (before the application has been made).
OTHER INVESTMENTS
Cyprus Investment Firms (CIF): The Markets in Financial Instruments Directive (MiFID) was issued by the European Union to harmonise the laws and regulations in a single market for investment and financial services across all countries in the European Economic Area, allowing investment firms to operate throughout the EU on the basis of authorisation in their home Member State i.e. 'single passport'.
Licensed Investment Firms are able to provide a variety of services across European borders without any restrictions. They may offer investment services, establish representative offices or establish fully- operational branches in any desired location within the EU without any additional requirements from the host EU State.
Cyprus Investment Firms (CIF) provide investment services and ancillary services to third parties under licence from the Cyprus Securities and Exchange Commission (CYSEC). CYSEC is the body responsible for the regulation, supervision and licensing of Investment Firms in Cyprus and also for approving prospectuses in accordance with the Prospectus Directive.
ΤΑ ΤΕΛΕΥΤΑΙΑ ΝΕΑ
Ευρωπαϊκό Διαβατήριο ή Άδεια παραμονής στην Κύπρο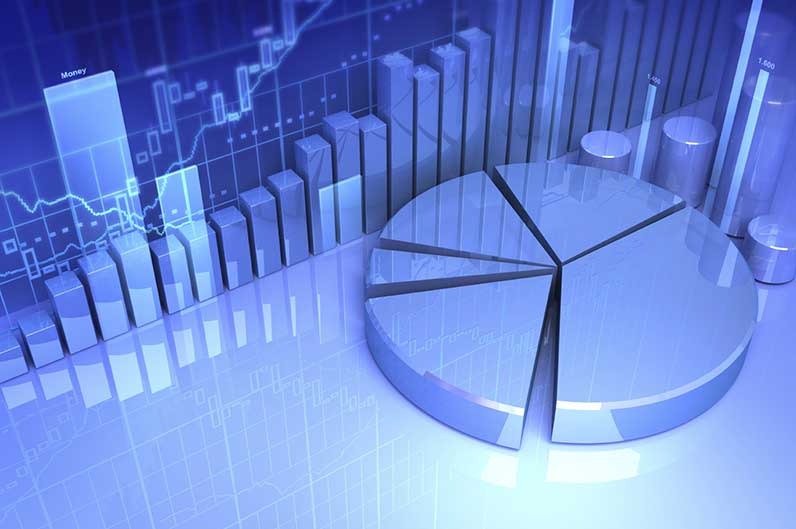 Επενδύσεις στην Κύπρο και Μετοχές Εταιρείας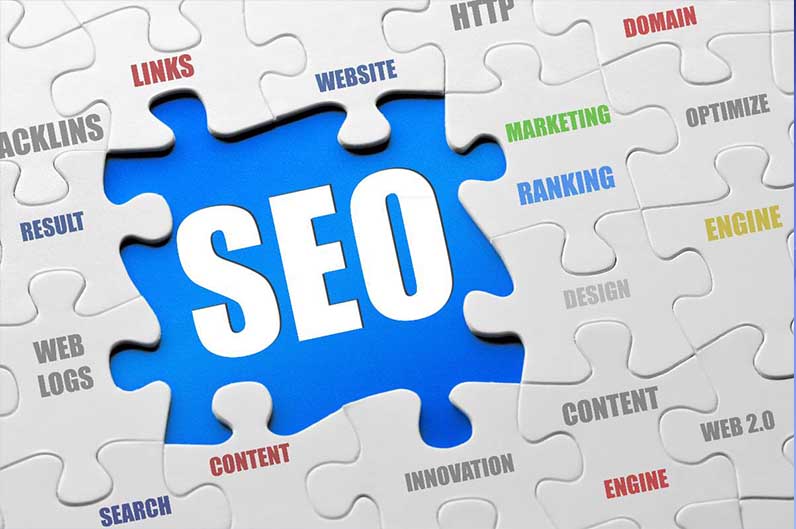 Τί θα μπορούσε να κάνει για την επιχείρησή σας το SEO;